Wish You Were Living at Coast Residences?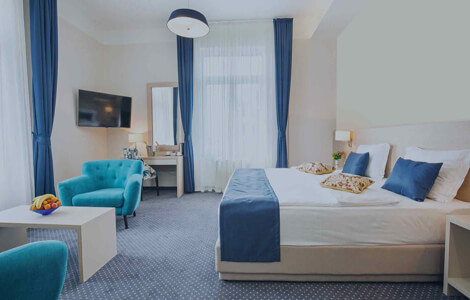 If you have ever dreamed of a condo unit wherein you can experience the majestic view and beauty of Manila Bay while comfortably living at ease, then Coast Residences is absolutely your best pick. Wishing that you're living at Coast Residences is probably the wisest decision and wishful thinking you can have. Why? The benefits and perks you can achieve from buying a unit there are practically endless. Want to know more why? We're here to hint you the biggest facts and information about it.
With the overall elegance of this residential development, it can take you to heights you've never reached before. The prime location serves as a getaway for you to relax and get to see glorious sunsets all the time. From the name itself, it is a peak of Manila's coast and stands tall with its 41 floors equipped with various enjoyable amenities and outstanding features. The assurance of breathtaking views will not only inspire you but make you appreciate the city of Manila. Through the various tourist attractions that are only nearby its location, you are guaranteed that you will be greatly inclined with the country's history, culture, and traditions as well. Here are more reasons to take note of:
At Coast Residences, You Get Varied Brilliant Choices
Coast Residences is on top of the line by SMDC which is located on Dapitan St. cor. Roxas Boulevard, Pasay City. It is the perfect spot for people who are looking for a comfortable place with a convenient location since it is surrounded by various establishments. Whether you are a bachelor, starting out a family, or looking for a worthy investment, you are highly suited for it and you won't be able to get enough of its greatness. You can even consider yourself as a tourist in your own country since you can easily indulge in the historical places available nearby. For some much-needed stroll and relaxing, Rizal Park, Baywalk and Intramuros are just a few walks away from the building for you to visit. One of the city's most appealing attractions is the Manila Yacht Club wherein you can go on a night out aboard to cruise and enjoy the evening.
If you are in need of some throwback about our history, you can also go to the National Museums to take a look at artworks and sculptures about our country. Everything is just so convenient with Coast Residences. Your love for food won't also be forgotten since Coast is charmed and surrounded with different restaurants and food places for you to discover. As for some dash of entertainment, the building is also surrounded by casinos and hotels such as Solaire, City of Dreams, and Manila Hotel. All your needs and dreams have never been easier to grasp through Coast Residences.
Striking Amenities
The various amenities of Coast Residences will leave you wanting for more. Some of the most adored features that they have are astoundingly unique and resort-like elegance. It is made up of over 5 podiums and 34 residential floors. All in all, 2197 units are ready to be occupied with ease. You will be in awe with the breathtaking Manila Bay sunset along with the view of the city. Moreover, they offer a swimming pool, a game room, and a penthouse lobby. This is also a great benefit for those who are starting to grow their families because your kids will be able to enjoy the serene environment. The word comfort is taken beyond with a new meaning through the experiences that you can acquire by living the life at Coast Residences.
Advanced Furnishes and Excellent Commodities
Coast Residences offers astonishing room features which make it highly commendable and beneficial to the future owners. The place is as dreamy as one can imagine as it is fully prepared with finishing materials. Your unit is impeccable with its stainless steel sink, granite countertop, and laminated wood flooring. Not only that! It's obviously a must-have as it also offers the owners free appliances which come with the unit for all basic necessities. You can easily avail the air conditioning unit, heat induction stove, oven, and more exciting appliances for you to greatly enjoy. Compared to other condominium offers, Coast definitely stands out with its undeniably amazing perks. Who wouldn't want a unit with all these freebies which can let one save up a whole lot of savings? The superb living condition you can attain is worthy of your time and money.
Lower Price for a Bigger Opportunity
Good news for everyone is that Coast Residences is still an ongoing project meaning you can get it for a much lower price. You better hurry up because the moment it has been finished, the prices are instantly spiked double. The turnover of the units is going to be on 2020 and it is such luck for early buyers to get a chance to experience the discount. The price as the introductory is highly affordable compared to other luxurious units and you still get the most reliable deal. This is a great opportunity for you to
A Paradise in the Middle of the City
The endless beauty of Coast Residences is magnified with it being known as the "resort condominium building". Well, the name lives up to it given the paradise this structure offers. Aside from the intricate details of its interiors, the exterior design will also capture your heart with its inspiration from a soaring seagull. The balcony of the building represents its wings while the units which are reaching for the sky will show you the alluring city lights of Makati. On some days, you can also witness the fascinating fireworks display from the Mall of Asia.
In a retrospect, Coast Residences is utterly impossible not to become everyone's dream home. The inspiring and comfortable abode you've been looking for is just waiting for you. Guaranteed easy payments, high-quality units and an experience you can never get enough of. Coast Residences is absolutely the dream for you to fulfill.