Coast Residences: Your Perfect Address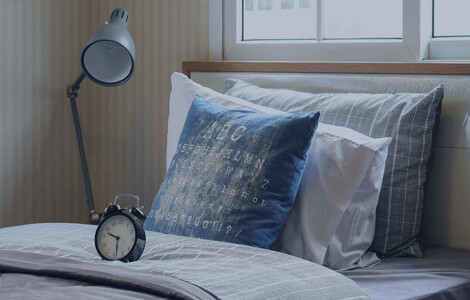 Stunning sunsets and peaceful mornings are uncommon for city dwellers, but Coast Residences can offer these and more. Located along Roxas Boulevard, this SMDC Premier Development promises a simple yet sophisticated lifestyle. End each day with a grand view of Manila Bay's famous sunsets and a dazzling view of the city skyline.
Residing in Coast Residences is a reward in itself. Forget cramped and suffocating units, condo living is meant to be an enjoyable experience thanks to SMDC's eye for aesthetics and expert master-planning.
Premiere Condo Living
Taking its design inspiration from the towering buildings in Bali, Coast Residences by SMDC offers a tranquil haven amidst the busy streets of Roxas Boulevard. This 41-storey condominium project is designed to look sophisticated inside and out. SMDC spared nothing when it came to landscaping and space planning with this resort-style premier development along Roxas Boulevard.
Topnotch Amenities
Coast Residences boasts of impressive building facilities for the convenience and enjoyment of its residents. Families and young professionals would feel safe and comfortable within the building with its 24 -hour security. CCTV systems are also available in certain areas of the building. The property is also equipped with automatic fire detectors, an alarm system, as well as an intercom system for heightened security and safety.
Safety concerns aside, Coast Residences mimics Balinese hotels not just in appearance but also with its amenities. The property has an adult pool as well as a kiddie pool where families can make a lot of fun memories. For the little ones, there is also a dedicated play area.
To loosen up after a stressful day, there is a Game Room where adults can have fun. There is also a jogging path within the property's premises for those who want to go for a walk or a run.
Unparalleled Views
Making the most of its location along Manila Bay, SMDC Coast Residences has a view deck and some areas have floor-to-ceiling windows. From your perch, you can enjoy the dazzling lights of Makati. Depending on where your unit is, you can take in the awesome sunrise and sunset views in Manila Bay. You do not have to step out to have the best view of SM Mall of Asia's lavish firework displays.
The Perfect Starter Home
Coast Residences is perfect whether you are interested in living by yourself or starting a new family. Units available in the tower range from studio units to family suites. The area for each range from 20.40 square meters to 68.55 square meters. Family units are large enough to accommodate a home office or a nursery for the newest member of the family.
Nestled in a bustling urban community, living in Coast Residences brings you the perfect of convenience and comfort. This address is perfect for those who want a chic place in the middle of a highly urbanized community without settling for a seedy place to call home. By upgrading your residence and your new environment, you can feel reinvigorated as you start each day.
Everything Within Reach
Living close to the Bay Area is not just ideal because of the grand view. It is also close to everything you need. Whether you have a serious case of wanderlust, a desire for a safe home or a place where you can just put your feet up -Coast Residences is the ideal choice.
Strategic Location
Do you have a serious case of wanderlust? Coast Residences which is located along Dapitan Street in Roxas Boulevard is highly accessible. Transportation to different parts of the city is easy to find from where you live. Makati, one of the busiest commercial and business districts in the country, is quite near.
Bus terminals bound for different provinces in Luzon are also located close by. Getting away from Metro Manila won't be a problem. Flying in and out of Manila or the country is less troublesome from where you live. While Ninoy Aquino International Airport is not exactly in your neighborhood, Coast Residences is pretty close by.
Proximity to Retail and Entertainment Hubs
Among the numerous advantages of living in Coast Residences is having access to SM Mall of Asia. With a lot of retail outlets, good restaurants, and recreation areas, MOA is a go-to place for a lot of urban dwellers. Since you are pretty close to the mall, you can skip the dreadful commute and drop by the mall anytime you want.
If you get bored of shopping, you can spend some time admiring the waterfront avenue. You can go for a ride in MOA Eye and enjoy the captivating city lights from the Ferris wheel. Star City, a popular amusement park, is a good venue for kids and adults alike.
Pro Tip: Make time to visit the Cultural Center of the Philippines. You can get a good dose of culture and, at the same time, have fun while exploring the area. You can jog, bike, and grab a quick bite while visiting the area.
Prime Real Estate Property
In a highly urbanized city, purchasing a piece of real estate is a profitable venture. With so many activities and establishments surrounding Coast Residences, the things you can do are limitless. Whether you are planning to reside in your unit, establish a home office along Roxas Boulevard, or rent out your unit, you can put the area to good use.
Given the continued development in the area, you can look forward to increasing property values for your unit. The best thing about investing in Coast Residences is having somewhere to escape to right in the heart of the Metro.
Urban Escape
While you can't change the fact that Metro Manila traffic is problematic, you can make up for the awful commute by taking in the lovely view of city lights and the majestic sunsets in Manila Bay. SMDC's premier development along Roxas Boulevard Pasay is the perfect place to recover and reset for another day ahead. With the resort environment in Coast Residences, you can experience simplicity with all the conveniences and luxuries of modern condo living.