Coast Residences A Great Investment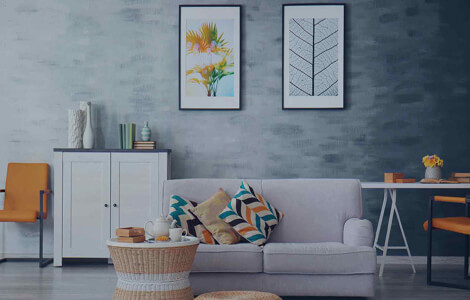 Conveniently positioned for entertainment and fun, Coast Residences offer an oasis of peace within the building itself. Towering 41-stories above the bay, this sea gull inspired design was built to enjoy the unparalleled views allowed by this amazing location. Image standing on your balcony designed to resemble wings, savoring a glass of wine. Whether you're enjoying the city lights or a beautiful sunset, there is no substitute for a Coast Residences home.
Fashioned for resort-style living, Coast Residences offers larger units designed for a family or the plush lifestyle of an upwardly mobile professional. It all starts as you walk into the grand lobby. Sleekly fashioned to give a dazzling appearance, the lobby sets the tone for things to come.
Each of the 2,197 condominiums is uniquely designed, using premium materials. Offering studio, 1 bedroom, and 2 bedroom units, each condo has laminated wood flooring, granite countertops in the kitchen with top-line appliances. Units have air conditioning and high grade finishes in all living spaces. Floor to ceiling windows complete the richness of the construction, providing natural light and panoramic views. All the design details combine to give you luxury living at its best.
Of course, the lap of luxury wouldn't be complete without a penthouse floor. Our biggest units are located at the top of the building, offering unparalleled views, cleverly designed spaces, and balconies facing Manila Bay. Large enough for entertaining, the penthouse condos have two bedrooms, two bathrooms, a spacious kitchen and floor to ceiling windows.
At Coast Residences, we are passionate about making your living experience the ultimate in luxury, not just inside your condo, but in the common areas, as well. All of our amenities offer elegantly appointed, high-end comfort and style, while allowing you to enjoy understated elegance. Sit in our Sunset Lounge, chatting with your neighbors or spend time at the pools in a private cabana.
How about a friendly card game or shoot a game of pool. We offer a game room to while away the time getting to know your neighbors. Laugh over a game of Pictionary or practice world domination with Risk. You may take over the world today, but who will it be tomorrow? Our game room offers a unique opportunity for fun with the other residents and getting to know your neighbors will lead to life-long friendships. After all, good friends are the best of luxuries.
Coast Residences understands that bodies need exercise, so in addition to our pools, we offer jogging paths on our grounds. Imagine getting the work out you need, while enjoying the sun and the sweetly, salted air. If running isn't your style, take a walk. The paths are beautifully landscaped, enhancing the enjoyment of communing with nature in the middle of the city. Finish your jog or walk with some quiet time in our meditation garden. Sometime it takes both to wash away the stress of the day.
Coast Residences is the perfect home for the discriminating buyer. With a home that's close to entertainment, government buildings, museums, and shopping, all just a short Metro ride away, this is urban living at its best. Top of the line security features keep your family safe and world-class amenities ensure your comfort and relaxation after a hard day at work.
Great Investment
A Coast Residence condo is the perfect investment. If you choose not to live in this amazing building, you can rent out your unit at a premium price, ensuring the best possible return on your purchase. Your renters will enjoy all that Coast Residence has to offer and thank you for the opportunity to live there.
If you live in another location, but come to Manila for business or pleasure, consider purchasing a unit as a vacation home. You will feel decadent enjoying the pleasures found on Roxas Blvd. And, if you want to, you can rent out your unit when you aren't using it, making the unit pay for itself and you reap the benefits.
A Coast Residence unit also makes great homes for those considering retirement. All of the common areas are taken care of, you have building maintenance to see to the small things inside your condo, and you have the flexibility of coming and going anytime you want. Retirement doesn't mean rocking chairs anymore. Most retirees embrace an active lifestyle, which makes Coast Residence the perfect home for them.
If you are looking for a sophisticated atmosphere, nightlife, entertainment, and a relaxing atmosphere when you get home, look no further than Coast Residences. Enjoy a waterfront home with amenities you would find in the finest resorts around the world. Coast Residences is the newest condo complex in the SMDC family and its no wonder it's SMDC premier development. Catering to a discriminating resident, Coast Residences goes the extra mile in luxury and elegance.
Interested in make Coast Residences your new home? Call today a schedule an appointment to tour our facilities. Our knowledgeable staff can answer any questions you have. They will take pride in showing you that opulent living at an affordable price is possible on Roxas Boulevard. All it takes to get started is a phone call. We'll do the rest!